Lupe Fiasco, som er en rimelig cool dude (i hvert fald nogen gange), har lige givet et interview omkring alt mulig lir. Han snakkede blandt andet om, hvem der er hans yndlingsrappere og om, at han rimelig fortryder en del af de gæstevers, som han har spyttet - det er vi sgu egentlig lidt glade for at høre!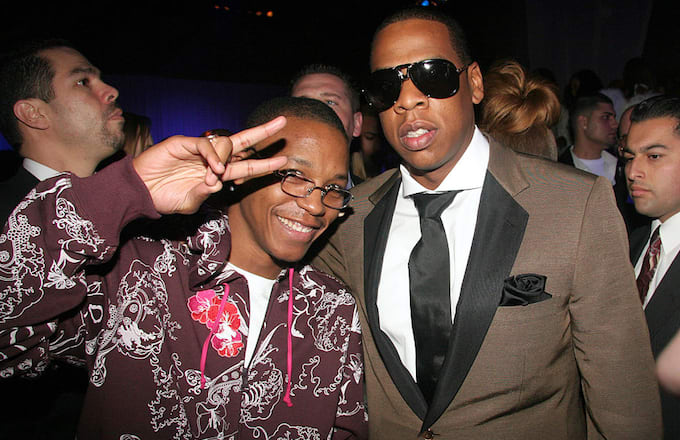 Men omkring rappere, så siger han, at Jay-Z nok er hans jumbo. Han er måske ikke den bedste rapper i verden rent teknisk, men i den store Margreteskål af ting, er han hans numero uno. Hvem er så hans to og tre? Jamen det er såmænd Nas (som vi så sidste år på Rosseren) og EMINEM!
Ikke fordi vi siger, at Lupe er Nostradamus af hiphop (vi kunne bedst bare lide første album og "Kick Push") men det er da fedt, når det anerkendte anerkendes. Så få din røv til Slim i aften og mød os i pitten!
Så når Em først er færdig med alt det der "Monster", "Sing for the moment" og "I need a doctor"-fis, så smutter vi ind foran. Holla!