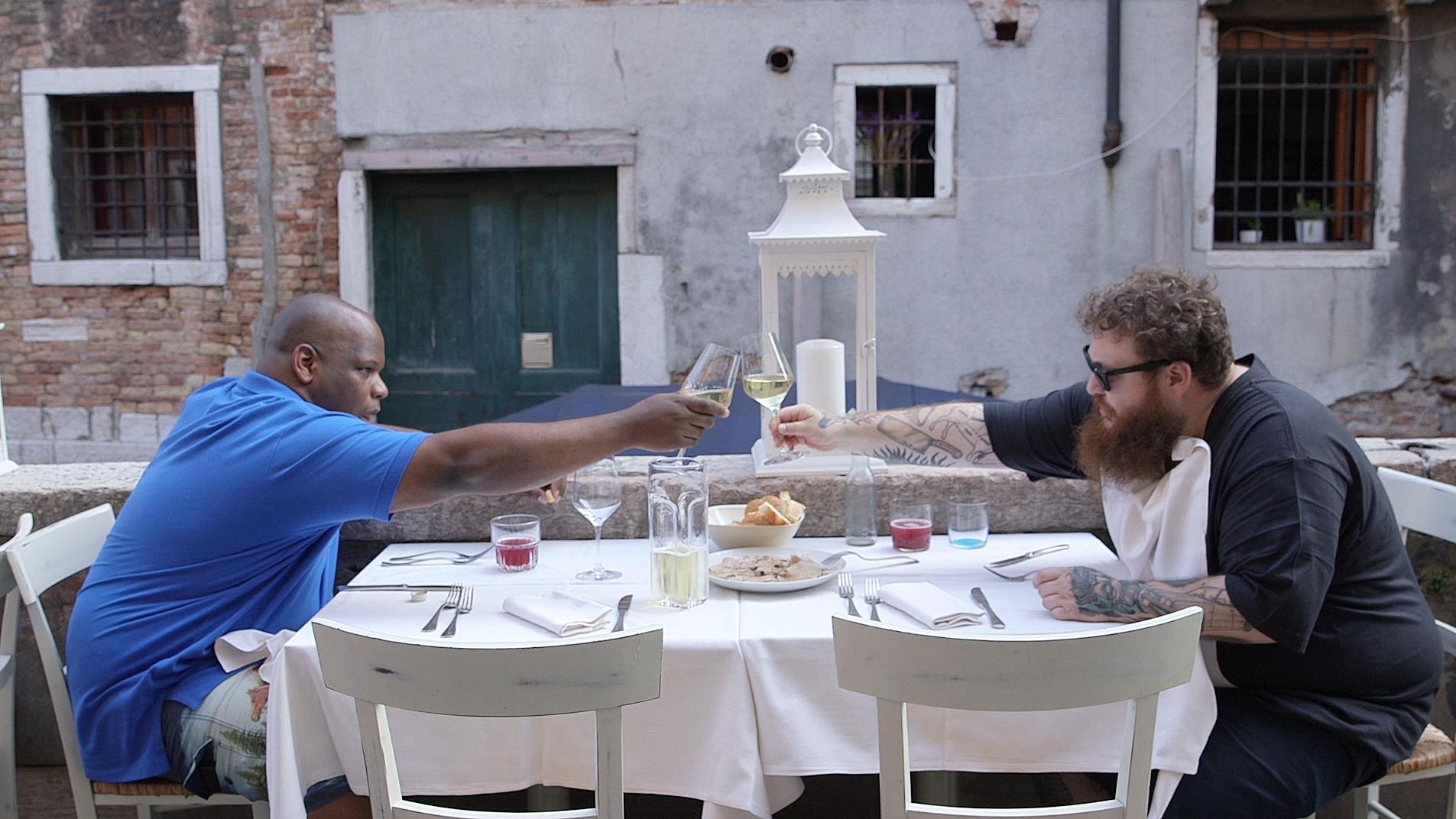 På billedet sidder Action Bronson på Osteria Del Cason i Venedig. Og gæt hvad! Beefy boede faktisk på hotellet lige ved siden af lige, da hun flyttede til Venedig. Meget godt spottet, ikke? (Ja, det er hotel Iris, man kan se i klip 1:31).
Nå, men i hvert fald har Action Bronson, den dejlige kok og bamse, lavet et nyt program i serien "Fuck That's delicius". Og i dette afsnit er han først i København: "Look at this nordic beauti, life is good".
Her besøger han blandt andet Kebabistan på Nørrebrogade. Også ret sejt, selv om vi selv er trofaste hos FIVE***** og Beyti!
Og herefter går turen så til Venedig! Tror I det er tilfældigt, at han lige har besøgt Beefysauces to favoritbyer? Tror så meget gerne, at han ville have mødt os. Vi spurgte ham da også på Instagram, om vi skulle tage en drink, da han var i Venedig, men intet svar. Han har nok ik' set den. Busy man!
Okay, men tilbage til videoen! Action-Bamsen besøger i øvrigt også Chicago.
Men se videoen, for den er sgu rimelig hyggeren.
Og hey i øvrigt, så er der en konkurrence på vores Facebook-profil(klik
HER
), hvor du kan vinde to billetter til Run the Jewels på Pumpehuset d. 21. december.