Så er det blevet tid til ugens hiphop-nyheder. Og hvis du tænker "Hvad fanden er det?", så kan vi fortælle, at det også er et helt nyt tiltag, som kun er en uge gammel.
I kan læse sidste uges indlæg her:
"NYT TILTAG: Hiphop-news of the week"
Nå! Men her er nogle af ugens nyheder, som havde hiphoppen som omdrejningspunkt.
1. Kanye West remixer Rihanna
I forgårs kom der et splinternyt remix ud af Rihannas single "Diamonds", der bliver spillet uafbrudt i radioen for tiden. Bag manden har vi da den kære Kanye West. Her på Beefysaucevar vi i begyndelsen ikke super-imponerede over "Diamonds", men med Kanye West på tracket, så spiller det altså!
Hør nummeret herunder og fortæl os, hvad I synes om det?
2. Ugens rygte
:
Jay-Z har beef med en gangsta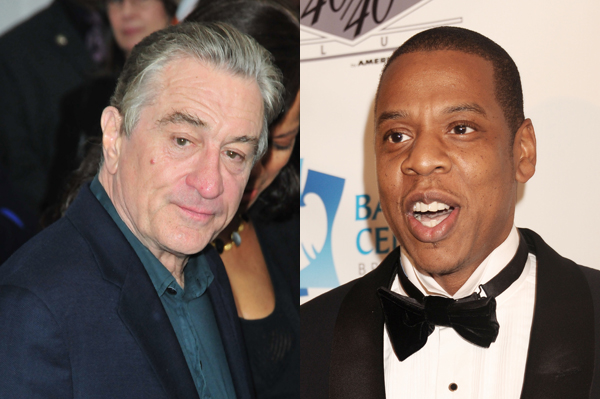 Efter sigende skulle Jay-Z og Robert de Niro, manden bag Godfather-filmene, have en beef. De havde talt sammen til Leonardo de Caprios fødselsdagsfest, hvor Robert de Niro lige fik en one-on-one med Jay-Z. Robert de Niro var nemlig pisse sur over, at Jay-Z ikke havde svaret alle de gange, Robert de Niro havde ringet til ham.
Kilder, der var til festen, sagde eftersigende, at Jay-Z prøvede at joke med det, og at selv Beyoncé måtte blande sig, men at Robert de Niro var kold:
"Bob wasn't in any mood to make polite conversation. He told Jay that if somebody calls you six times, you call them back. It doesn't matter who you are, that is just rude."
Og der vil vi også bare følge med i koret - ring dog til os Jay-Z - We wanna talk!